Dr. Ahmed Sayed
Data Scientist, Cheminformatian and Pharmacokineticist
Pharmaceutical and Informatics business executive
enjoying 10+ years' advancement.

About

About Me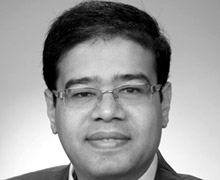 A full stack data scientist and web developer / researcher in the field of predictive toxicology and machine learning. My experience as a data scientist is mostly in the field of chemoinformatics / QSAR – machine learning and data mining analysis of chemical, pharmaceutical and genomics data. Multiple peer-reviewed work in integration of  in vitro assay data with in silico descriptors and development of machine learning models to predict physico-chemical and toxicological and target-affinity properties of small molecules.
As an executive, I co-founded multiple successful startups for 17+ years in areas of Information Technology, machine learning, data analytics and its applications for drug discovery and pharmacoinformatics.
More info
Combines expertise in machine learning and data analytics with a solid scientific background. Acknowledged for solid attention on delivery, practicality, commercial mindfulness and building exceptional stakeholder value. Experienced leading projects with budgets in excess of €10M. Vibrant communication skills include fluency in English with proficiency in German. Holds PhD in machine learning and MBA in innovation management.

Experience

Experience
Amazon Web Services (AWS)
2018 – Present
Rosettastein Consulting
2015 – Present
Chief Commercial Officer (2011-2012) Managing Director (2013-2015)
Helmholtz-Zentrum München
2010 – 2013
FP7 Marie-Curie fellow researcher
Institute of Bioinformatics and Systems Biology (IBIS) (2010-2011)
Institute of Structural Biology (STB) (2012-2013)
German University in Cairo (GUC)
2006 – 2010
Teaching & Research Assistant
Physical & Organic Chemistry, Computer aided Drug Design
Solutions Consulting Group, Cairo
2006
Market researcher, Business consultant
Awards
Best balanced accuracy for machine-learning predictive models in the NIT/NCATS TOX21 data challenge 2014
TUM Graduate school scholarship for the executive MBA studies in innovation and business creation
FP7 Marie-Curie fellowship for the environmental Chemoinformatics project (2010-2013)
Best Industrial contribution for 2009 by FIP (International pharmaceutical Federation)
Semi-finalist in California Berkeley technology entrepreneurship competition 2008. (Intel+ UC Berkeley Technology entrepreneurship challenge)
First place in the "3rd Arab Technology Business plan competition" by ASTF (Arab science and Technology Foundation) (Morocco, October 2008)
IEEE Egypt Gold Award for (Made in Egypt) competition
2nd Arab Technology Business plan competition Finalist (Jordan, December 2007)
Technology Development Fund Business plan competition Finalist (July 2007)
Skills


























Publications

Peer-reviewed publications
Talks and invited lectures
Machine-learning applications in clinical research, (Technical University of Munich, GRK Seminar, May 2016)
Tox21 Challenge To Build Predictive Models of Nuclear Receptor and Stress-Response Pathways As Mediated by Exposure to Environmental Toxicants and Drugs, (SOT New Orleans, March 2016)
The AOP community outreach – AOP-XML: A format standard between AOP-KB modules and interested third parties, (OpenTox Basel, March 2016)
QSAR modeling for the evaluation of Aryl Hydrocarbon receptor activators; and Analyzing Toxcast Phase I HTS assays as a potential descriptors (ECO closing conference, September 2013)
SAR in the cloud; OCHEM, a free online platform for modeling and interpretation (EPFL Workshop on chemical information, August 2013)
QSAR modeling for the evaluation of Aryl hydrocarbon receptor activators (244th ACS meeting, August 2012)
Combining HTS in vitro assays with in silico descriptors for liver toxicity modeling (244th ACS meeting, August 2012)
Karl-Franzens-Universität Graz, Inst. Fur Pharmazeutische Wissenschaften Bereich Pharmazeutische Chemie, Graz, Austria
Drug design summer school 2007 & 2008 – Tuebingen, Germany

Work

Projects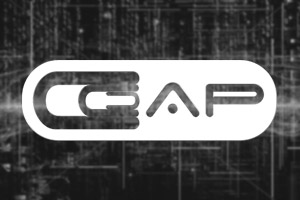 C-CAP
Award winning Innovative multi-compartment capsule solution. Its modular design offers flexibility while its high potential comes from its simplicity; just an extra cap is filled and added to the lower end of a conventional hard or soft gelatin capsule.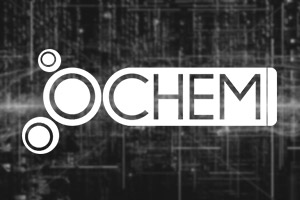 OCHEM
Web-based platform to automate and simplify the QSAR modeling process. It uses advanced machine learning algorithms and a large number of donated descriptor packages from industry and academia. Developed by Helmholtz Zentrum München and eADMET GmbH.
Startups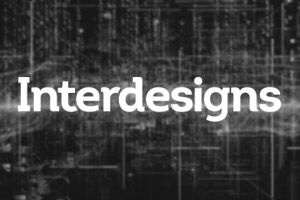 Interdesigns
Full stack software development company. Established in 2006, Interdesigns continues to serve clients ranging from small SME to the Fortune 500.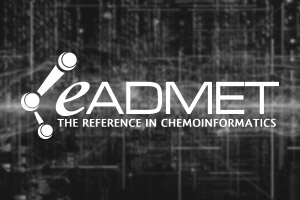 eADMET
develops and markets innovative IT solutions for the prediction of important properties of chemicals and drugs, especially physical and PK/PD characteristics.
By continuing to use the site, you agree to the use of cookies. more information
The cookie settings on this website are set to "allow cookies" to give you the best browsing experience possible. If you continue to use this website without changing your cookie settings or you click "Accept" below then you are consenting to this.