Dr. Ahmed Sayed
Data Scientist, Cheminformatian and Pharmacokineticist
Pharmaceutical and Informatics business executive
enjoying 10+ years' advancement.

About

About Me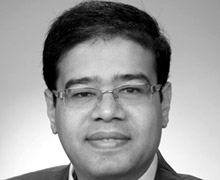 A full stack data scientist and web developer / researcher in the field of predictive toxicology and machine learning. My experience as a data scientist is mostly in the field of chemoinformatics / QSAR – machine learning and data mining analysis of chemical, pharmaceutical and genomics data. Multiple peer-reviewed work in integration of  in vitro assay data with in silico descriptors and development of machine learning models to predict physico-chemical and toxicological and target-affinity properties of small molecules.
As an executive, I co-founded multiple successful startups for 10+ years in areas of Information Technology and its applications for drug discovery and pharmacoinformatics.
More info
Culturally perspicacious manager who combines a distinctive blend of analytical and strategic capacity to expedite operational and technical planning; I managed public and investor-funded projects with funds in excess of €1 Mil and was acknowledged for a solid attention on delivery, practicality, commercial mindfulness and exceptional stakeholder management skills.
Played an integral role in corporate and team formation offering best practice execution, conducive to organizational development. Recognized for expertise in Pharmaceutical and Informatics Research and Development with an extensive scientific and technical training and several honors from prominent global bodies.
By continuing to use the site, you agree to the use of cookies. more information
The cookie settings on this website are set to "allow cookies" to give you the best browsing experience possible. If you continue to use this website without changing your cookie settings or you click "Accept" below then you are consenting to this.